READY TO TRANSFORM YOUR LIFE?

Whether you want to overcome your fears, shift your mindset, attract people that are in alignment with you, or simply build a better life and make money doing what you love and be truly successful… YOU CAN DO IT! And much more!
What if… instead of being down or depressed, you knew how to bounce back and rise quickly?
What if… instead of focusing on what is lacking, you start noticing the abundance in your life and attract more?
What if… you knew the exact steps required to shift from uncertainty and fear to confidence and happiness?
What if… YOU CAN CHANGE YOUR LIFE for the better?
You CAN do all of that and more!
But first, you need to want that change and commit to action. You need to be honest and clear with yourself. I'm not going to sugarcoat it, it takes time, work, and you may need to go outside your comfort zone. But it's soooo worth it! Never in my life had I thought I would want to write or ever could, but I tried, and guess what, I wrote a book! You have NO IDEA what you're capable of or what you can achieve, unless you step up and try things.
**************************************************
I was once where you are right now. From not fitting into the world and feeling confused, to totally not seeing any light in the darkness and almost calling it quits. But I was able to bounce back, to rise and grow! Life often gets tougher before it gets better and easier, but you need to remember that things DO get better!
**************************************************
Hello, my friend! I am Renata, and as a Resilience and Growth Coach, I am here to show you a different 'side,' to help you uncover your true potential, empower you to achieve your dreams, find your purpose, and live the life that you've always wanted. I am based in Atlanta, GA, but I coach people all over the world. It does not matter where you live. What matters is that you want to have a better life.
THIS IS YOUR CHANCE TO SHIFT YOUR MINDSET AND CHANGE YOUR LIFE!
GIVE YOURSELF PERMISSION TO BE HAPPY AND SUCCESSFUL!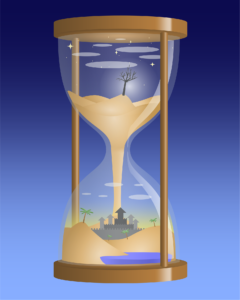 TRANSFORM your Mind.
TRANSFORM your Relationships.
TRANSFORM your Business.
TRANSFORM your Life.
I am here to show you HOW you can identify and eliminate your blocks to your success, and enable you to have the life you've always dreamed of! I have developed a simple yet proven process that will empower you to:
Identify, face and make your fears work for you, not against you (yes, you read it right!)
Know exactly Who you are
Love and accept yourself
Shift your mindset
Discover your true purpose and What you really want
Know exactly what you need to do to achieve what you want
Bounce back from darkness, despair, grief, disappointment, loneliness, depression, and anything else that life may throw at you
Feel safe and untouched by drama emanating from others
Hear and follow your own intuition
One thing you need to realize is that change does not come overnight. It requires patience, effort and pain old work, and it starts with a SMALL STEP forward.
YOU DESERVE A GREAT LIFE! Now everything is up to you and only you.